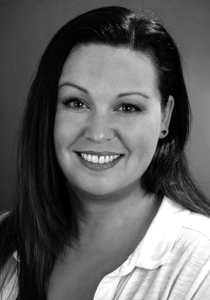 Tiffany, Massage Therapist
Health and wellness have always been a big part of my life. It was when I was in active duty medic in the US Army that I first began searching for an alternative way to help people on their journey for better health. I continued this as a caregiver, ballroom dance instructor and through serving in our community in other capacities. I found "touch" and human contact to be a very important part in ones physical and mental health.
After years of wanting to be a massage therapist, I finally decided, convenient or not, "I am going back to school!" It has changed my life. I truly enjoy helping people find relief from stress, tension and pain through massage. I love being the one who can gently nudge their bodies into doing what it is supposed to do on its own.
As of 2015, I became specialized in Deep Tissue Massage. I continue to be able to give you a relaxing massage as well, if that is what you are looking for. I take the time to listen to what your needs are and address them. I also take the time to listen to what your body is saying it needs. The pain we feel isn't always coming from where we feel it. If you want to find relief, you need to find where the pain originates. I will do my best to find that for you.
I am originally from Southern California. I have lived in Washington off and on for over 18 years and have grown to love the Pacific Northwest. When I am not working the tension out of someone, I enjoy spending time with my family, being outdoors, driving and dancing. My true love is the ocean. I miss surfing and watching the waves the most, but WA has a lot to offer so it makes up for it.
I look forward to meeting you!