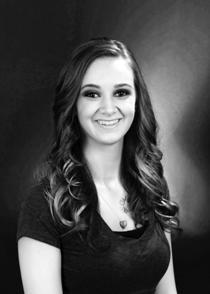 Cynthia, Massage Therapist
I have been a massage therapist since 2015, I love what I do! I decided to be a massage therapist because I want to help people feel better about themselves and I love the idea that I am helping out my community one person at a time. I am very passionate about being kind to yourself, and treating yourself. Self care is the best care! In my spare time you can find me in the gym or at the dog park with my puppy Sammy! I have lived in Kitsap County since 2006, I am originally from Portland Oregon!
My style is a mixture of relaxation and treatment work. Meaning I'll put you to sleep but, I'll also work on those pesky knots! My massages are completely tailored to your body's needs as well as your desires. Need a little more pressure? Alright! Want a foot scrub? You got it! Want a scalp massage! You bet! Spend a little more time on your shoulders? Absolutely! My sessions are 100% about you, my goal is to make you as comfortable as possible, as relaxed as possible and to forget about reality for a bit!
I specialize in relaxation and I am excellent with migraine relief. Unfortunately like many others I too suffer from migraines, so I know exactly what needs to be worked on to relieve the pressure and relieve the pain. My favorite places to work on the body are the back, shoulders and hips. A lot of people don't realize that they wear their shoulders as earrings rather than a body part. My goal is to relieve that stress and tension so you can feel like a normal human being again.
I look forward to meeting you!